Introduction
The PROSPECT international thematic network, the High Tide – Low Tide CRA at Ghent University and the Bruges archaeological service RAAKVLAK are hosting an international workshop on the 'Geoarchaeological reconstruction of Holocene coastal landscapes along the North Sea' at the Groeningemuseum in Bruges, Belgium.
The event kicks off on 16/01/2023 with a welcome reception and guided tour of the exhibition and AR table Bruges and the sea in Bruges' City Hall. On 17/01/2023, a wide range of presentations will address innovative approaches for reconstructing (pre)historic coastal peat and tidal landscapes. During the last day of this workshop (18/01/2023), we organize practical training sessions during which we will share state-of-the-art practices in coring, describing, sampling and interpreting Holocene coastal sediment sequences.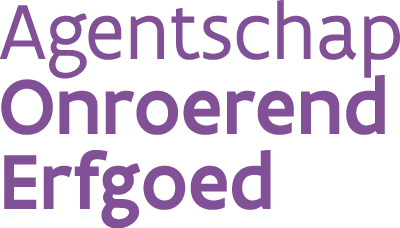 The workshop qualifies as verdiepende opleiding voor erkende archeologen. Please, provide your recognition number during registration if you're an archaeologist recognized by the Flemish heritage agency.
Registration
The number of participants is limited.
To register, please purchase your tickets before 11 January.
Please mention any dietary requirements and/or erkenningsnummer in the remarks field during checkout.
Fee
Entire workshop: €100
Tuesday 17/01/2023: €50 (max. 60 participants)
Wednesday 18/01/2023: €50 (max. 40 participants)
Students pay half price (€25/50 – bring your student card for verification)
Preliminary programme:
Monday 16/01/2023
Opening reception and guided visit to the exhibition and AR table Bruges and the sea
Location: City Hall – Gothic Hall (Burg 12, Bruges)
Time: 17h-20h
Tuesday 17/01/2023
Location: Groeningemuseum – Vriendenzaal (Dijver 12, Bruges) (Location)
08.30-09.00
Registration and welcome
09.00-09.30
Peter Vos
Keynote: Paleolandscape and geoarchaeology of the Holocene coastal plain with particular focus on Zeeland (NL)
09.35-09.55
Annelies Storme et al.
Peat as a window to the past: Synthesis of research into peat landscapes in the Eastern Belgian coastal plain
10.00-10.20
Frieda Bogemans et al.
Unravelling the Late Holocene sedimentary evolution and the medieval waterfront in the Zwin-harbour at Hoeke
10.25-10.45
Coralie André & Dante de Ruijsscher
The reconstruction of the palaeoenvironment at Aardenburg during the Roman period using pollen and diatoms
10.50-11.20
Coffee break

11.20-11.40
Harm Jan Pierik
Peat as a driver of coastal change: the evolution of the Old Rhine estuary
11.45-12.05
Kay Koster
3D modelling of Holocene peat in the Netherlands: applications in archaeology and beyond
12.10-12.35
Jan Trachet
Exhibition introduction: Pieter Pourbus. Master of Maps
12.40-14.00
Lunch break with visit to the exhibition Pieter Pourbus – Master of Maps
14.00-14.30
Annet Nieuwhof et al.
Keynote: A miserable people? Human habitation in the coastal salt marsh landscape of the northern Netherlands from 600 BC.
14.35-14.55
Roy Van Beek, Cindy Quik & Marjolein van der Linden
Drowning landscapes revisited. Correlating peatland expansion, human habitation trends and vegetation dynamics in the Northwest European mainland
15.00-15.20
Svea Mahlstedt, Martina Karle & Annette Siegmüller
Mesolithic landscape prospection in Northwest Germany
15.25-15.45
Dennis Wilken, Bente Sven Majchczack & Wolfgang Rabbel
Geophysical and geoarchaeological prospection in North Frisia's tidal flats
15.50-16.10
Samuel Desoutter, Mathieu Lançon et al.
The reclamation process of the Denna tidal channel: First results of 900 hectares led-archaeology survey around Dunkirk (France)
16.15-16.45
Coffee break
16.45-17.05
Soetkin Vervust et al.
Searching for the lost peninsula of Testerep: how integrated land-sea research is uncovering the evolution of the Belgian Middle Coast (5000 BP -present)
17.10-17.30
Immo Trinks
High-resolution underwater archaeological prospection using sonar measurements
17.35-18.00
Plenary discussion and closing remarks
Wednesday 18/01/2023
Location: Groeningemuseum – Vriendenzaal (Dijver 12, Bruges)(Location)
WEAVE meeting at City Hall – Collegezaal (Burg 12, Bruges)
| | | |
| --- | --- | --- |
| 09.30-10.00 | Jari Mikkelsen, Frieda Bogemans, Annelies Storme, Luc Allemeersch & Coralie André | An introduction to sediment and soil description, paleo-ecological sampling and macroscopic peat description |
| 10.00-13.30 | Frieda Bogemans, Annelies Storme, Jari Mikkelsen, Luc Allemeersch & Geosonda Environment n.v. | Practical workshop in small groups: demonstration mechanical coring, pedological & sedimentological core description, macroscopic peat analysis, paleo-ecological and radiocarbon sampling |
| 13.30-15.00 | Participants | Group assignment: pedological & sedimentological core description, macroscopic peat analysis, paleo-ecological and radiocarbon sampling of a coastal or estuarine sequence |
| 15.00-16.00 | Participants | Short presentations of group assignment results |
Further info & contact
Organizers